Today, Qualipac was proud to support the opening of Woolworths new store at Maroochydore on the Sunshine Coast in Queensland.  A fantastic display of Qualipac's broccoli was set up at the store at a red hot price of $1.48/kg.  Qualipac Director Troy Qualischefski and Sales Manager Kees Versteeg were both in attendance at today's launch and were thrilled with the broccoli display.
"The broccoli looked perfect and we are very pleased to be able to supply fresh Lockyer Valley produce to the Sunshine Coast. Were pretty sure that at this price and with the quality so high there will be plenty of Sunshine Coast residents enjoying broccoli for dinner this week." Troy Qualischefski, Qualipac Director
We are almost half way through our 2015 season with both volumes and quality high. Harvesting is now complete on the Darling Downs and we are currently harvesting in the Lockyer Valley.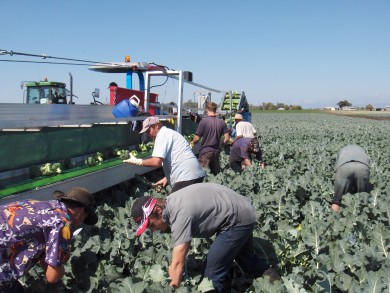 Contact Details
5209 Warrego Highway,           Gatton, QLD 4343
07 5466 5441
Proudly Australian