Our Farms
Qualipac uses over 1,000 hectares of quality land to grow vegetables. Our farms are located in South East Queensland, specifically in the Lockyer Valley and Eastern Darling Downs. Our packing facility and head office is located 90 kilometres west of Brisbane in Gatton, Queensland.
As well as our main farms, Qualipac utilises additional land located around the Lockyer Valley and Southern Downs. Having multiple farming locations means we can achieve efficient soil rotation and can safeguard production and supply in the event of a severe weather event affecting crops in one of our locations.
Our farms have ideal soil for farming and are located close to the highly populated South East Queensland region. Being located close to a major capital city, including air and sea ports, enables us to harvest, pack and supply our produce in the freshest condition and in the shortest time frame possible.
We have also invested significantly in our irrigation and farming practices. We are continually looking at ways to better our farming methods, particularly through the introduction of information technology.
For more information about the Lockyer Valley and Darling Downs, visit the Lockyer Valley Regional Council website and the Southern Downs Council website.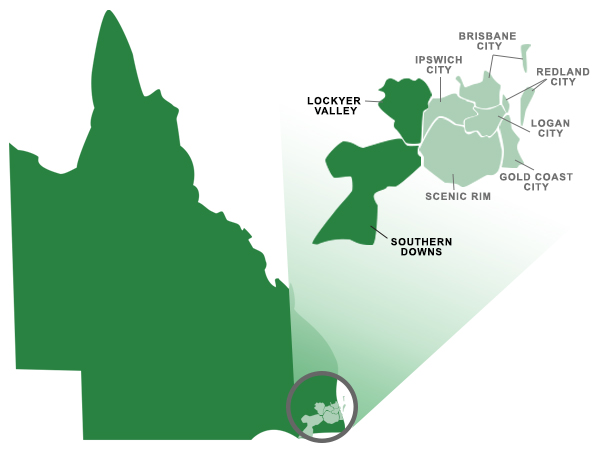 Contact Details
5209 Warrego Highway,           Gatton, QLD 4343
07 5466 5441
Proudly Australian