We have just wrapped up another successful corn harvest with 3500 tonnes of corn harvested from our farms in the Lockyer Valley just before the end of the year. The harvest marks our fourth year of partnering with food manufacturer Simplot. For Qualipac Farms General Manager Brad Qualischefski it has been a challenging crop.
"The conditions have been pretty tough this year with hot and dry weather presenting us with some challenges and ironically, when it came time to harvest it was quiet wet. Having said all of this, we were very happy with the end result."
While corn is not one of our major crops in terms of production it is important for crop rotation. The crop fits in perfectly between out other crops and the tops of the plant left behind after harvest are excellent for the health of the soil. So where did the corn end up? If you have enjoyed some Edgells canned corn or Birds Eye frozen corn lately, there is a good chance it was grown by Qualipac.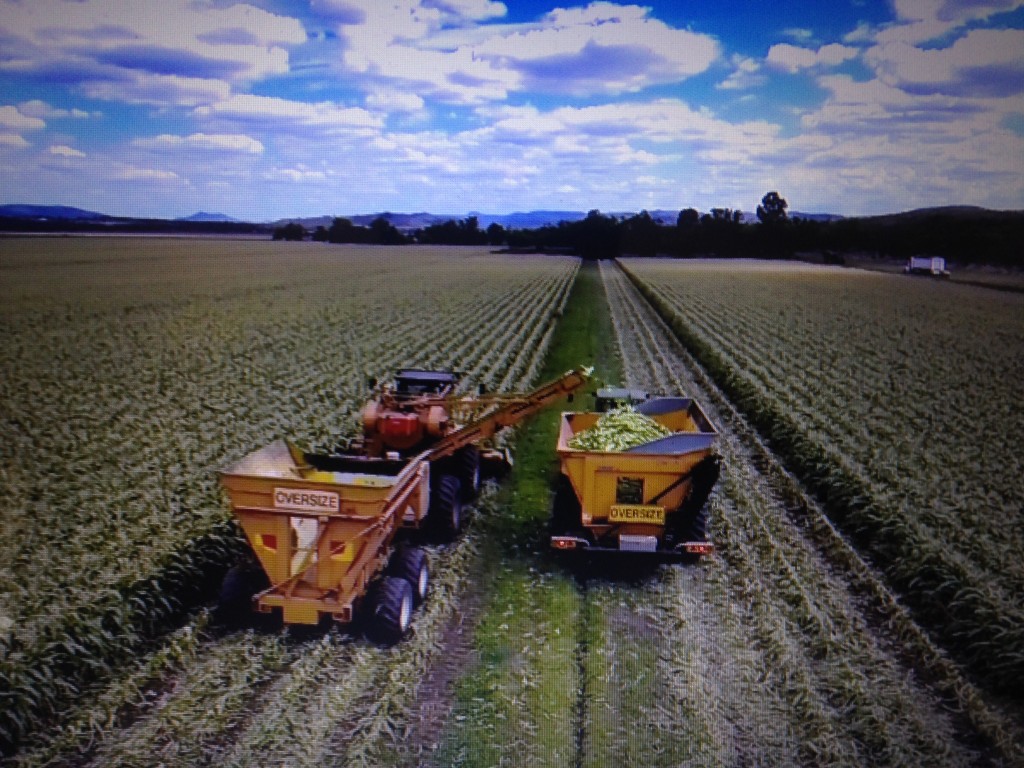 Contact Details
5209 Warrego Highway,           Gatton QLD 4343
07 5466 5441
Proudly Australian